COVID-19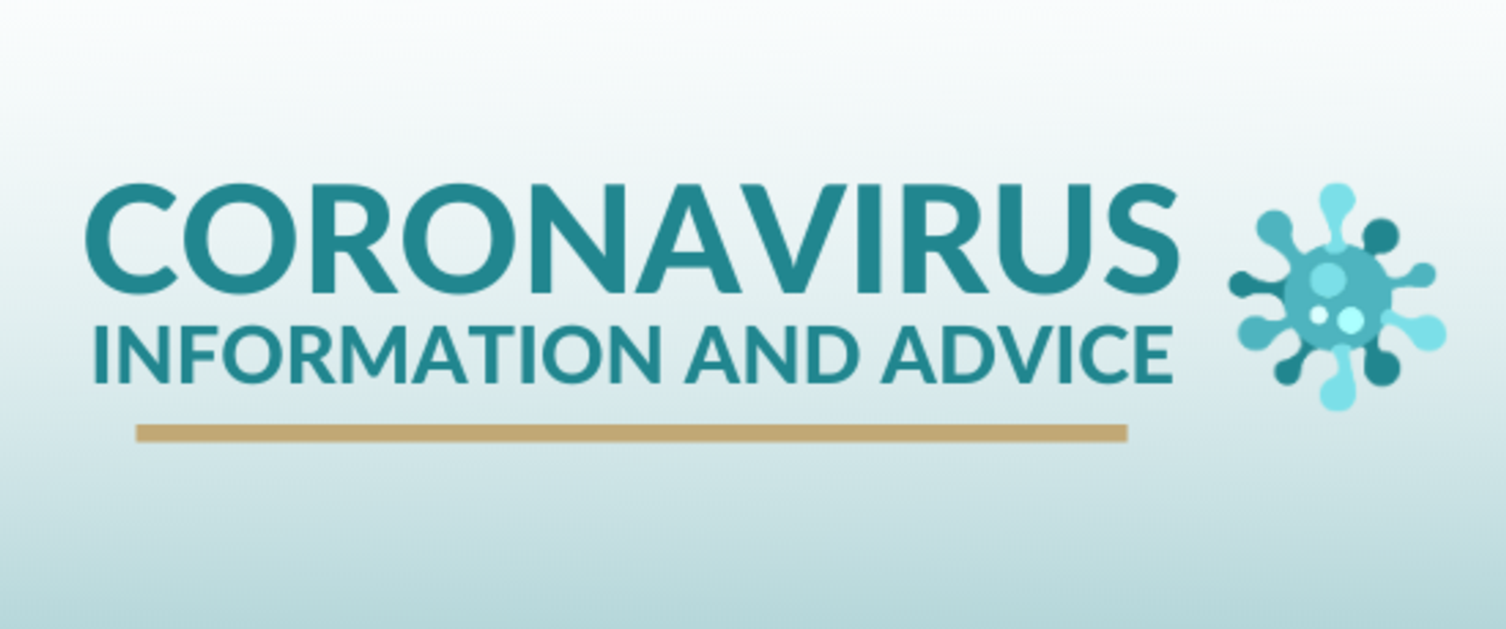 Salwch newydd yw COVID-19 sy'n gallu effeithio ar eich ysgyfaint a'ch llwybrau anadlu. Symptomau mwyaf cyffredin COVID-19 yw dechreuad diweddar:
Peswch newydd parhaus
Tymheredd uchel neu dwymyn
Bod yn fyr o anadl
Colli synnwyr arogleuo neu flasu (anosmia)
Os ydych yn amau bod gennych COVID-19, dilynwch ganllawiau Iechyd Cyhoeddus Cymru.
---
Visiting Guidance
We are re introducing visiting in line with the guidance and in certain circumstances.
Please note: Maternity visiting has separate more specific guidance.
Visiting should be with a clear purpose and agreement for visiting based on the best interests of the patient/service user.
Reason for the request should meet the following guidance:
End of life –last days of life –in these cases Ward Staff will contact you directly.
Carer –you are the carer or the nominated representative.
Learning disabilities (LD) –a patient with learning disabilities may need you as their carer/ next of kin to share information about their individual needs and virtual visiting may not be appropriate.
Other –for example where it is felt a visit from you may help the patient with rehabilitation, understanding of care/ condition, help with dietary concerns etc.
---
Who can visit?
One visitor for the duration of the planned visit and we ask you to enter the hospital site on your own unless otherwise agreed.
Process
You can request a visit by emailing the Patient Experience team at visitingcardiffuhb@wales.nhs.uk
Or by post
Patient Experience Team-Visiting
Cardiff and Vale University Health Board
2nd Floor Woodland House
Maes-y-coed Road
Cardiff
CF14 4HH
The telephone lines are open 9 am to 1 pm 7 days per week
Monday to Friday for University Hospital of Wales please call 07812495305
Monday to Friday for University Hospital Landough please call 07812495335
Saturday and Sunday please call 02921836937 for any visiting enquiries
We will be collating the information required for Track, Trace and Protect.
We must reiterate that this visit is a single occurrence and is in the main by one nominated individual. Please do not visit if you feel unwell.
Clinical Areas have identified different visiting slots to reduce the footfall on hospital sites and a slot will be allocated within 2 working days of receipt of your request-Please note due to restrictions slots are very limited.
---
When visiting
You must wear a face mask, use the hand sanitiser and maintain the 2 metre social distance from patients/service users, staff and other visitors at all times.
Please listen and adhere to staff advice on hand hygiene and infection control precautions on arriving and leaving the area
The following Video explains the process:
---
April 2021 –Update re Maternity Visiting
We are pleased to reintroduce some restricted visiting in our Maternity services. However, visiting may be suspended if an outbreak or increased numbers of patients with symptoms of COVID-19 occurs in the healthcare setting.
Birth partners are persons nominated by the woman to accompany her during labour and birth. They are not necessarily life partners, but may be other supportive persons such as a relative, friend or doula.
Ante natal care
We are reviewing the guidance, but current restrictions remain in place.
Labour and post-delivery Care
All women who attend for a labour assessment will have the option of being accompanied by one birthing partner.

One birthing partner may be present during the duration of active labour and the immediate postnatal period.
Women on First Floor Maternity, whether antenatal, postnatal or transitional care will have the opportunity of daily visiting during a specified time period. Whether in a side room or a bay, visiting will be for a maximum of one 2-hour period per day by 1 named birth partner (the same birth partner who was present during labour and birth if postnatal).
The standardised appointment times for visiting will be:
10.00-12.00 (odd numbered beds)
14.00-16.00 (even numbered beds)
Women in single rooms can choose which 2-hour slot as documented above they wish their visitor to attend.
Visitor Process
Visiting is only permitted for the nominated birth partner.
Visitors must maintain the recommended social distancing requirements.
Visitors to the ward will be asked to declare any COVID-19 related symptoms. They will be asked to confirm that they are not currently self-isolating and that they have not been in contact with someone who is suspected of having or is confirmed as having COVID-19.
Visitors are to wear a face mask at all times during the visiting period.
Visitors are to remain with the patient during the visiting period.
If the visitor leaves during the visiting period re-entry will not be permitted.
Visitors must use toilet facilities that are provided for members of the public only.
Visitors are to refrain from sitting on the beds and must not visit other patients.
Visitors are to adhere to hand hygiene recommendations and sanitise their hands on entering and exiting the ward.
Visitors should be encouraged to sanitise their hands on exit from the clinical area and dispose of their face mask at the main doors.
Visitors must not bring in flowers, helium balloons or similar items.
The information for visiting form will need to be signed and contact details provided to assist. Public Health as part of the 'test and trace or test and protect' strategy, should there be a necessity following their visit.
---
Gadael a Chasglu eiddo sy'n hanfodol i gleifion
Rydym wedi rhoi system ddiogel ar waith er mwyn i berthynas neu ffrind adael a chasglu eitemau dillad ac ymolchi hanfodol ar gyfer cleifion mewnol.
Os oes angen i chi adael unrhyw eitemau dillad neu ymolchi, darllenwch y canllawiau yma.
Easter Dates for Clothing Drop Off Service
University Hospital Llandough - Open 10am – 2pm
Monday 29th March
Thursday 1st April
Tuesday 6th April
Friday 9th April
CLOSED Friday 2nd April
CLOSED Monday 5th April
---
University Hospital Wales - Open 10am – 2pm
Monday 29th March
Wednesday 31st March
Wednesday 7th April
Friday 9th April
CLOSED Friday 2nd April
CLOSED Monday 5th April
Sylwch fod rhaid gwisgo gorchudd wyneb wrth fynd i mewn i unrhyw un o'n safleoedd gofal iechyd.
Adsefydlu ar ôl COVID-19
Mae tîm amlddisgyblaethol o weithwyr iechyd proffesiynol ym Mwrdd Iechyd Prifysgol Caerdydd a'r Fro wedi datblygu Cadw Fi'n Iach, sef adnodd ar-lein i'ch helpu chi a'ch teulu i fyw yn iach. Mae'n cefnogi ein model ar gyfer adsefydlu ac yn cynnwys gwybodaeth a chanllawiau i helpu pobl y mae'r pandemig COVID-19 wedi effeithio arnynt, gan gynnwys y rhai hynny sy'n profi 'COVID-Hir'.
I gael rhagor o wybodaeth am ein hymagwedd at adsefydlu ar ôl y pandemig, ar gyfer pobl sydd wedi cael y feirws a phobl y mae'r amhariad ar wasanaethau arferol ac ynysu cymdeithasol wedi effeithio arnynt, gweler ein Model Adsefydlu COVID-19.
Ein gwasanaethau yn ystod COVID-19
Rydym wedi ymrwymo i gadw gofal yn ddiogel ar yr un pryd â chynnal gwasanaethau hanfodol drwy gydol y pandemig COVID-19.
Rydym yma i chi o hyd. Gallwch adael eich cartref i gael gwasanaethau iechyd. Fodd bynnag, os oes gennych unrhyw symptomau COVID-19, fel peswch newydd parhaus, twymyn, neu golled neu newid i'ch synnwyr blasu a/neu arogleuo, dylech hunanynysu ar unwaith a pheidiwch ag ymweld â'ch meddyg teulu, eich ysbyty na'ch fferyllfa.
Bydd ein holl aelodau staff yn gwisgo cyfarpar diogelu personol priodol bob amser, ac rydym wedi cynyddu safonau glanhau ym mhob adran.
Dysgwch fwy am sut mae gwasanaethau'n cael eu cynnal yn ystod COVID-19.