Vaccine FAQs and Anwers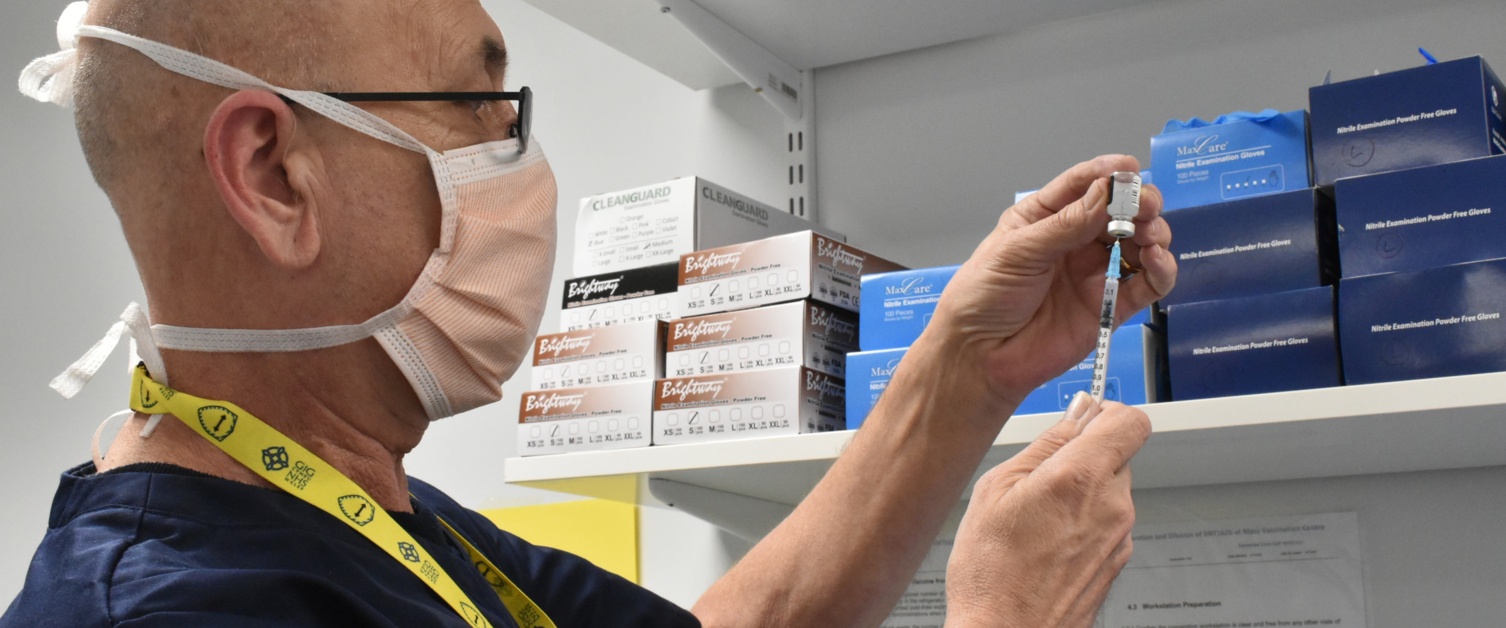 Read answers to some of the most common questions we're receiving about the roll out of the COVID-19 Mass Vaccination Programme. If you have a query that isn't answered by the following information, please call 029 2183 6341 and we will assist you.
Questions related to Allergies
Questions related to eligibility of people in the Caregiving and Healthcare Worker priority groups
Questions related to Vaccination Scams
Yn ystod pandemig y coronafeirws (COVID-19) sicrhewch eich bod ar eich gwyliadwriaeth rhag sgamiau.
Mae sgamwyr yn aml yn cysylltu drwy neges e-bost, galwadau ffôn, negeseuon testun, negeseuon cyfryngau cymdeithasol a hyd yn oed galw heibio eich drws a gallant ofyn am arian.
Cafwyd adroddiadau am sgamiau sy'n ymwneud â brechlyn COVID-19. Yng Nghymru, dim ond drwy eich Bwrdd Iechyd Lleol (BILl) y GIG y bydd brechlynnau COVID-19 ar gael.
Cofiwch:
• Ni fydd y GIG byth yn gofyn i chi am fanylion eich cyfrif banc na manylion eich cerdyn – mae'r brechlyn am ddim.
• Ni fydd y GIG byth yn gofyn i chi am eich PIN na'ch cyfrinair bancio.
• Ni fydd staff y GIG byth yn cyrraedd yn ddirybudd yn eich cartref i weinyddu'r brechlyn COVID-19.
• Ni fydd y GIG byth yn gofyn i chi brofi eich huananiaeth drwy anfon copïau o'ch dogfennau personol fel eich pasbort, trwydded yrru, biliau neu slipiau cyflog.
Os byddwch yn cael galwad/neges destun/e-bost sy'n honni bod yn llinell archebu brechlyn COVID-19 yn gofyn am eich manylion banc neu am arian, sgam yw hyn. Peidiwch byth â rhoi eich manylion banc dros y ffôn neu drwy e-bost i ffynhonnell anhysbys, heb ei dilysu.
Mae rhagor o wybodaeth am nodi twyll a sgamiau ar gael yn
https://www.gov.uk/government/publications/resources-for-raising-awareness-about-vaccine-fraud
Os byddwch yn cael galwad sy'n dwyllodrus yn eich barn chi, gorffennwch yr alwad drwy roi'r ffôn i lawr ar unwaith.
Os ydych yn bryderus/amheus am neges e-bost rydych wedi'i derbyn, anfonwch y neges e-bost ymlaen i: report@phishing.gov.uk er mwyn gallu nodi ac atal y sgamiau hyn.
Os ydych yn bryderus/amheus am neges destun rydych wedi'i derbyn, anfonwch y neges destun ymlaen i'r rhif 7726. Mae anfon y neges ymlaen am ddim.
Pan fyddwch yn anfon y neges amheus i 7726 byddwch yn cael ateb yn gofyn am y rhif a anfonodd y neges destun amheus atoch. Rhowch y rhif ffôn y gwnaethoch dderbyn y neges amheus ohono a bydd Action Fraud yn mynd ar drywydd y darparwr ffôn symudol.
Os ydych yn credu eich bod wedi dioddef twyll, rhowch wybod i Action Fraud cyn gynted â phosibl drwy ffonio 0300 123 2040 neu ewch i www.actionfraud.police.uk.
Sicrhewch fod gan eich meddyg teulu eich manylion cyswllt cyfredol fel y gellir cysylltu â chi i dderbyn y brechlyn COVID-19 cyn gynted ag y bo'n briodol.